"An insightful article for the students studying for Hotel & Tourism Management"
Confirming your admission for a Bachelor's Degree in Hospitality Studies is actualization of your once deeply harbored hospitality dreams. However, now that you are a student of Hotel School, here are some of absolute MUST-DO'S for you that can help you to make the most out of your Hospitality Studies Degree to carve out a successful career for yourself and expand your opportunities base.
So read on to understand basic things to maximize your Bachelor's Degree ROI…
NOT A PLAIN JANE DEGREE
Understand that studying Hospitality Management is different in comparison to pursuing mainstream graduation.
- Hospitality Studies as a course is intense, hectic & blended (Practical's + Classroom Sessions)
- This means that you are in the College for 6 Full Days of the week. First Half in the kitchen / Training Restaurant / Housekeeping Lab / Front Office Lab and second half in the classrooms or vice-versa.
- Everyday it is mandatory for students to GROOM themselves and be in their Departmental Uniforms for the lectures and practical's - Yes, PLEASE READ THAT AGAIN.
- The College hours get extended during the time of the events. So, be prepared to make the most out of it.
LEARN ALL THE SUBJECTS ENTHUSIASTICALLY
Hotel School subjects are always a balanced blend of different Industry elements that are diligently planned and woven together into a syllabus. This Syllabus is drafted by a team of senior academicians and industry veterans bearing in mind the ongoing industry trends & future projections.
- However, it has been observed that many learners conveniently ignore subjects that they do not find interesting.
- This can be potentially pernicious in the long run as lack of overall knowledge about myriad business facets of Hospitality Industry can seriously limit the hiring prospects for the students as well as opportunities.
Use ASK Formula
No that doesn't mean incessantly bombarding your faculties by asking futile questions. The word ASK stands for:
- ATTITUDE
Work on developing the correct attitude by being humble and keen for developing new knowledge. Ultimately, "it is your attitude and not your aptitude that will determine your altitude"
- SKILLS
"If you're not skilling yourself then you're literally killing yourself" learn the allied skills that will help you be the best from the rest. (READ THAT AGAIN!)
- KNOWLEDGE
This is the primary reason that you are here for, so amass maximum knowledge. You never know where and how your knowledge can fetch you opportunities and help you rake in some moolah!
MANAGE NOTES & SCREENSHOTS
Ever wondered what happens to the dozens of slide screenshots that you have taken when attending webinars / online classes???
They just lie untouched and unseen for ages occupying your device's memory.
As learning assumes the Online- Offline mode, it has become more important to manage the notes than making it.
- Ensure that you use two different notebooks. One for making live in class notes and the other one for making fair notes.
- Post online lecture make time to write down the contents from the screenshots in a fair book & delete them immediately. This will ensure that knowledge stays with you in a sequential manner.
- This involves EFFORTS, but no one said that, "knowledge gaining process is effortless" 
DON'T UPDATE YOUR STATUS RATHER UPDATE & UPGRADE YOURSELF
Standalone Degree with no skills is not useful at all. College days will leave you with plenty of leisure time on hand, therefore make the most of it.
- Rather than just wasting your valuable time by mindless scrolling on Social Media sites and pointlessly updating your statuses to show off.
- Why not learn a skill that'll help you to grow professionally.
Do Check Out our Blog space for the post on must have skills for Hotel & Tourism Management students. COMING SOON!
LIKE-FOLLOW-SUBSCRIBE & LEARN
How about learning every time you login to you Facebook / Instagram Account? Sounds strange right???? But YES, IT'S POSSIBLE SO, READ ON….
- Every Industry has active Associations that track trends, release reports, unite the stakeholders, organize free webinars and workshops etc.
- Consult your professors to know what associations exist in your domain and then just go to your social media accounts to LIKE / FOLLOW / SUBSCRIBE to them. The timely updates from such associations will help you greatly to boost your knowledge.
GO OUT ALONE
Every industry organizes annual trade fairs that they organize for connecting with its stakeholders. And, moreover the entry to such fairs is free of cost on a certain days.
- Consult your professors to understand what type of fairs and where are they happening and the entry criteria. And, then just go and visit such fairs.
- Visiting such Trade Fairs will expose you with many sub-parts of the industry such as raw material suppliers, industry professionals, buyers, equipment manufacturers, food traders, beverage specialists, hoteliers, tour operators and much more… All under one roof.
- So, don't wait for your friends to accompany you just go alone but share your learnings afterwards.
NETWORK = NET WORTH
Keep on adding people to your professional circles. As, even in this digital age word of mouth references is still a much sought out method for professional hiring.
- Try to maintain cordial and healthy professional relationships with everyone because…. In the future you never know, WHO, WHEN, WHERE & HOW can your classmates, acquaintances, seniors, professors can be of assistance for you.
READ BEYOND NOTES
 Expand your learning to make it comprehensive. Studying Hospitality & Tourism can entail that you have to expand your reading beyond your Notes. Read books connected to your subject, read blogs connected to your topic, watch and participate in the webinars and seminars about your topic of choice. Consult your professors for suggestions on the good titles. Professors are most keen and willing to help students who walk the extra mile and are curious to know more.
READ TRADE JOURNALS
Trade journals are those monthly, bi-monthly, quarterly industry based publications that throw light about the ongoing developments, upcoming trends and many more things that drive and influence the industry.
- Due to the specialized nature of these publications, they are likely to include a wide range of concerns, ideas, and perspectives on your subject.
- Check with your college library for availability of the same to grab & read. (But, don't forget to return them back) PUN INTENDED    

PARTICIPATE PARTICIPATE PARTICIPATE!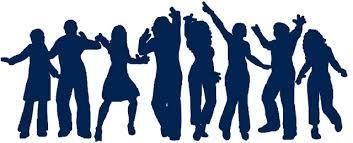 Majority of Hospitality & Tourism Management students are unaware about their true inclination and aptitude. And, one of the best ways to know yourself & your true liking is to participate in maximum possible activities throughout your course that college organizes.
- Be it cooking competitions, table set up's, bed making, towel art, flower arrangement, elocution, quizzes and more…
- To hell with the fact that you are not good at something OR you cannot win. Winning is not important experiencing is…
- This is the only time of your life where you get a platform to express yourself as, once you are out of the college in the industry then its always PERFORM or PERISH mode.
At the end of it all, remember to be disciplined but don't stress a lot! Make your Graduation years memorable by leaving an optimistic trail for other to follow and benefit from!
- Prof. Shree Patki
Dept. of Hospitality Studies